No one's been on in forever to pay the upkeep.
I've been using another knight since it's hard to find other players to play with
since the Oathkeepers has been rather defunct for most of the year.
I really hate to say this, but I think no one really cares about this guild anymore.
Myself included.
I don't have enough crowns to pay the upkeep of 83,600 crowns...
Where do we go from here?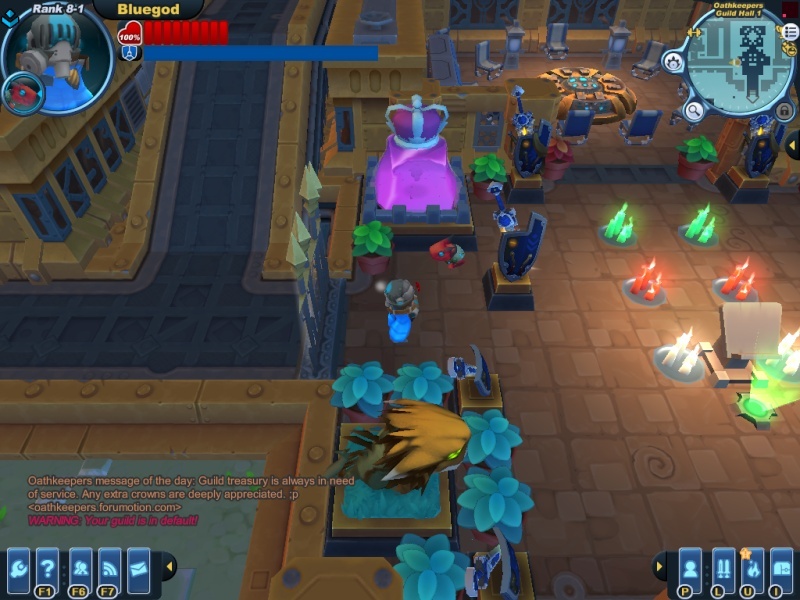 By the way, I took a Magic Cloak from the Member Storage, but left 2000 crowns in the Treasury.
There's this player named Crstin who logged in yesterday.
Took a Magic Cloak too, and a bunch of mats like Perfect Snowball etc.
Then just disappears.
How will this be resolved?



Posts

: 22


Join date

: 2013-02-25


Age

: 19


Location

: Philippines



Yeah, I've known for awhile that things are getting distant in Oats too which I find really sad. I've met lots of fab people through this guild and it's a real shame but I guess peeps just have to get on with other things nowadays, me included.
I have also been using a different knight when I erratically appear in game now, as I didn't want to fully give up on the guild just yet.
Not sure what we should do either though

I haven't been on a lot lately because I recently started grad school. 80000+ crowns is a bit much for me to pay alone, too.

I don't want to give up on the guild yet, either, but the few times I've popped on I haven't seen anyone else lately. Hopefully that changes soon.



Posts

: 6


Join date

: 2013-05-09


Location

: Eastern United States



Well I though about it for a bit.
These are a few options we have.
(Don't consider all of them, I'm just enumerating)

>Oathkeepers disband
>Oathkeepers recruits a new gen of oats
>Everyone comes back and grinds for crowns
>Everyone comes back and stays happy with default mode
>Not everyone comes back and every few months we let the guild be normal
>We leave it as is and live our lives



Posts

: 22


Join date

: 2013-02-25


Age

: 19


Location

: Philippines



The guild is no longer in default thankfully.
I think we should wait for more opinions and then deliberate, but personally I think a recruitment drive would be my choice.
Dropped off a little bit to try to help out. Hopefully, I will be able to play again sometime soon. Miss you Oats.
Admin




Posts

: 59


Join date

: 2011-05-08


Location

: Austin, Texas



Thank you Tar! We are out of the woods for now but it would be great to see you on for some runs

Waaaaaaaa-
wawawaitwaitwait hold up.
Sweet baby Cheeses O.O
So that's where all the money in Spiral Knights went...

We miss you Tar!



Posts

: 6


Join date

: 2013-05-09


Location

: Eastern United States



Similar topics
---
Permissions in this forum:
You
cannot
reply to topics in this forum